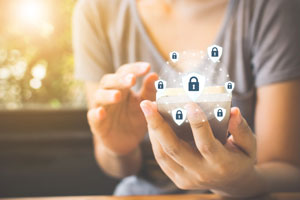 Contrary to popular belief, students care about their data – campus technology
Research
Contrary to popular belief, students care about their data
By Dian Schaffhauser
10/26/21
The idea that students don't care about the privacy of their data can be a myth. These digital natives are increasingly aware of the importance of data confidentiality, especially when it comes to protecting information relating to their academic or professional prospects. Students are also concerned about how non-editable identifiers, such as biometric information, are protected by their schools. And they trust educational institutions and government more than tech companies to protect their privacy.
These general findings were shared in a new report produced by the Future of Privacy Forum for its Student Privacy Compass website, after analyzing publicly available research studies conducted over the past decade by Gallup Poll, Pew Research Center, Educause, Kaplan, and other organizations, on the data privacy preferences, attitudes and behaviors of college and university students.
Schools should consider using the report's findings to determine how they are integrating technology into the classroom, according to the FPF. However, the authors pointed out, there is more research to be done to understand what appropriate data privacy policies should be, and student voices need to be part of the ongoing conversation.
The report made three recommendations for further research and practice:
Higher education should help students learn to think critically about data privacy by adding courses in data privacy, ethics, and literacy to their curricula. The report suggests that "practitioners, academics and policy makers" could collaborate on the design of data ethics course materials.
Higher education and technology companies need to communicate how and why they collect, use and share student personal information. Without better communication practices, "good privacy policies and practices can still lead to general mistrust and apprehension," the report says. The FPF recommended that schools limit the data collected on students and show their transparency on the use of data by "[convening] town halls, [organizing] student advisory councils, [holding] office hours and [publishing] clear explanations of how and why they collect and use students' personal information. "
Researchers should do more studies on specific privacy topics, and organizations that have studied student privacy should publish more relevant information on privacy attitudes specifically held by students. Some topics worthy of further study, according to FPF, include differences in privacy attitudes based on race, ethnicity, socioeconomic status, special needs, citizenship status and gender; what types of personal information students want to protect – and against whom; and what "sources and events" affect student privacy attitudes.
"While it's easy to assume that those who grew up in a digitally-driven world will have lower expectations for data privacy, our analysis confirms the exact opposite," said Amelia Vance, vice president of FPF for youth and education privacy, in a "Privacy is important to students, and they expect higher education institutions and their education technology partners to have standards in place strict to protect their private information. "
FPF Policy Advisor Juliana Cotto will present the report's preliminary findings at the Educause annual conference on October 27, 2021.
The report, "Higher Education Voices: College Students' Attitudes Toward Data Privacy", is openly available on the FPF website.
Dian Schaffhauser is Senior Contributing Editor for Educational Publications at 1105 Media The newspaper, Campus technology and Spaces4Learning. She can be reached at [email protected] or on Twitter @schaffhauser.