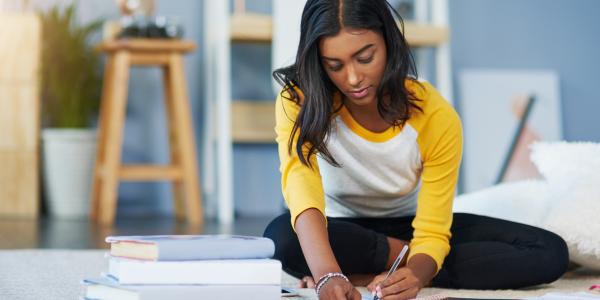 Covid catch-up: the PEV calls for funds to extend college courses
The government must extend the 16-19 Tuition Fund and extend 16-19 courses for an additional year if necessary to help learners make up for lost learning time due to the coronavirus, according to a new report.
According to a report released today by the Education Policy Institute (EPI) think tank, titled Resumption of education and resilience in England, Education for 16-19 year olds was already facing serious challenges before the pandemic, experiencing the biggest loss of funding in real terms in all phases of education since 2010-11.
EPI chief executive Natalie Perera said that mMuch of the national debate on resuming education had focused on supporting younger students in schools, but it was clear that any government plan will also require substantial investment in the 16-19 phase, in especially in higher education.
---
PEV report: Covid catch-up needs £ 13.5bn over three years, experts say
Following: Catch-up fund for 16-19 year olds announced
Background: Calls to fund a "year of education recovery" for students
---
"We know that even before the pandemic hit, the education phase of 16-19 year olds has suffered the most from funding cuts in real terms over the past decade. We need to see an ambitious program to support children. FE students from the Prime Minister who acknowledges huge disruption of learning and progression over the past year.
"This means expanding the current tuition fund and courses, and providing additional financial support for disadvantaged students, who have been disproportionately affected by the pandemic. Supporting students as they make the crucial transition to further education or an unstable labor market must be a priority. "
Covid catch-up: EPI recommendations to help 16-19 learners:



Extend the 16-19 Tuition Fund for two more years (the cost over two years: 204 million pounds sterling

).

Provide funding to extend 16-19 courses for an additional year when there is demand

(

cost over three years: £ 990 million).
Fund post-16 places as an alternative offer (cost over three years: £ 263 million)

.

Fund a new 16-19 student contribution (cost over three years: £ 740 million).
Target the subsidies towards young apprentices aged 18 to 24 (cost over three years: neutral)

.
David Hughes, CEO of the Association of Colleges, said: "The past year has been like no other for students, and today's EPI report rightly examines what is necessary at every step of the educational journey, as one size will not fit. everything for the resumption of education.
"Continuing education was neglected a decade before the pandemic and many students are nearing the end of their compulsory education. This is why young people must be a priority for urgent action and investment.
AoC's own education stimulus package found that 77% of young people are behind where they should be at this time of the school year. Young people leaving schools and colleges this summer are facing a tough job market and school-to-college transitions are more difficult than normal years.
"Building implementation capacity takes time, so decisions have to be made very quickly and, as the report rightly points out, there is no point in funding one-year programs, while the impact of Covid is expected to last for some time. Long – Long-term joint opportunities that help everyone progress with minimal disruption and build the skills needed for the future is the only way to avoid a lost generation.
Bill Watkin, chief executive of the Sixth Form Colleges Association, said he believes any additional investment should be targeted in different ways.
He said: "The EPI is correct in recognizing that 16-19-year-old education faced significant challenges prior to the pandemic, and we welcome the report's call for increased investment to help recovery of sixth-grade students. However, we would target this additional investment in different ways. For example, the priority with the 16-19 tuition fund should be to expand eligibility (so that more students benefit) and increase flexibility (so that support can be tailored to student needs) rather than simply extending the fund for another year.
"The most effective way to help students recover from the pandemic is to increase the number of teaching or support hours provided during the existing university or school day. very clear message of our member survey in February and this is how the government should prioritize and target additional investments for 16 to 19 year olds starting in September. This would have the added benefit of starting to move away from the 'short and short hours' model of sixth grade education in England which research commissioned by the SFCA from the Institute of Education, identified as being in stark contrast to the model adopted by many of our international competitors.
A government spokesperson said: "We are working with parents, teachers and schools to develop a long-term plan to ensure that all students have the opportunity to recover from the impact of the pandemic as quickly and fully as possible – and we have named Sir Kevan Collins as a recovery of education. commissioner to give his opinion on this work.
"As part of this, we have already invested £ 1.7bn in an ambitious catch-up activity, including high-quality tutoring and summer courses. The majority of the funding goes to those who need it most, while giving schools the flexibility to use the funding as they see fit to support their students. "