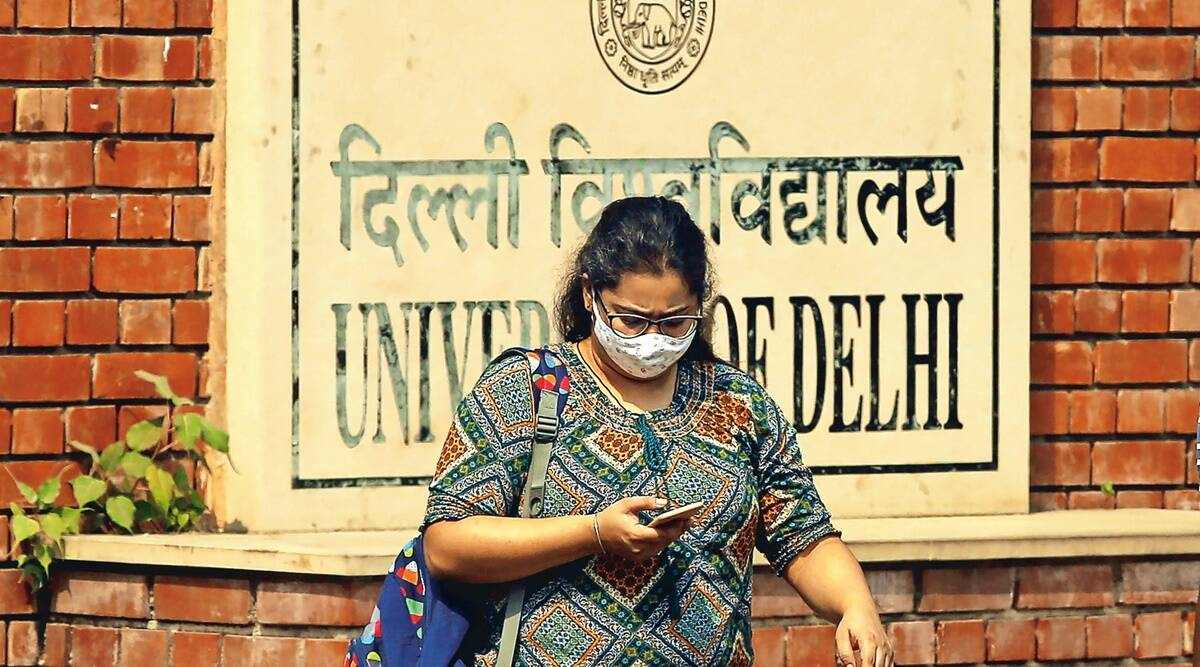 Delhi University: Colleges answer anxious exam questions and return to campus
With Delhi University just a week away from reopening and the start of physical classes, colleges said students had contacted them to express their apprehensions about returning to campus, although several of them they also seemed delighted with the same.
One of the main concerns is for freshmen, for whom exams begin the second week of March. It is not yet clear whether these will now take place offline with the reopening of campus or in online mode as originally planned. Dean of Examinations DS Rawat said a meeting will be held by officials on Friday to make a decision: "We will hold a meeting tomorrow evening; until then, I can't comment on what should happen.
Hansraj College principal Rama said the college had received several emails from students, especially first-year students, who expressed reservations about returning. "Our hostel is already cleaned and disinfected regularly, so this will continue. The main question, however, is how many returning students. First-year exams are fast approaching, so they are stressed. We don't want to put more pressure on them or force them to come back. If they can't come back, we'll find a workaround. We have already launched a Google form for those wishing to take advantage of the hostel facilities. We told them to respond by the 15th, so we will have an idea of ​​how many students will be coming to campus," she said.
"The majority of emails are from students saying they can't come. We will always put them first, so the study material, the teaching, everything will be adapted accordingly. We get about 60% students from outside Delhi so we have to keep that in mind. Those from Delhi are more eager to come so we will see how it goes," she added.
Daulat Ram College Principal Savita Roy also said the college had started preparations for reopening: "Our library was already functional, so that's not a problem. We need to put out a tender for the canteen, and until the process is complete we will make temporary arrangements for tea, coffee etc. The hostel will not open as it is under construction.
Roy said that while she received enthusiastic responses from some students, there were also apprehensions from first- and third-year students. "About 70% of our students are outdoors. First-year students fear it will take time to settle in and their exams will start soon after. Final year students have two concerns: first, they have to take competitions for which they have chosen their local towns as centers. Second, there are only two months left for their course to end which would create an economic burden to travel to Delhi just for this," she said.
Principal of Kirori Mal College, Vibha Chauhan, said any issues related to the reopening would be faced more by students than by colleges: "The cleaning is already underway in the hostels. We have used this time to do the repairs and we will be launching a new paint job shortly. We are now preparing applications for hostels. We will also launch a call for tenders for the canteen; it may take about 15 days to work. In the meantime, we can put a stand for tea, coffee, snacks. The library will need to be cleaned as it was under construction.
She said the college had received responses from both types – students wanting to return and those expressing doubts. "Some have said they need more time. We need to support these students because they have valid concerns," Chauhan said.