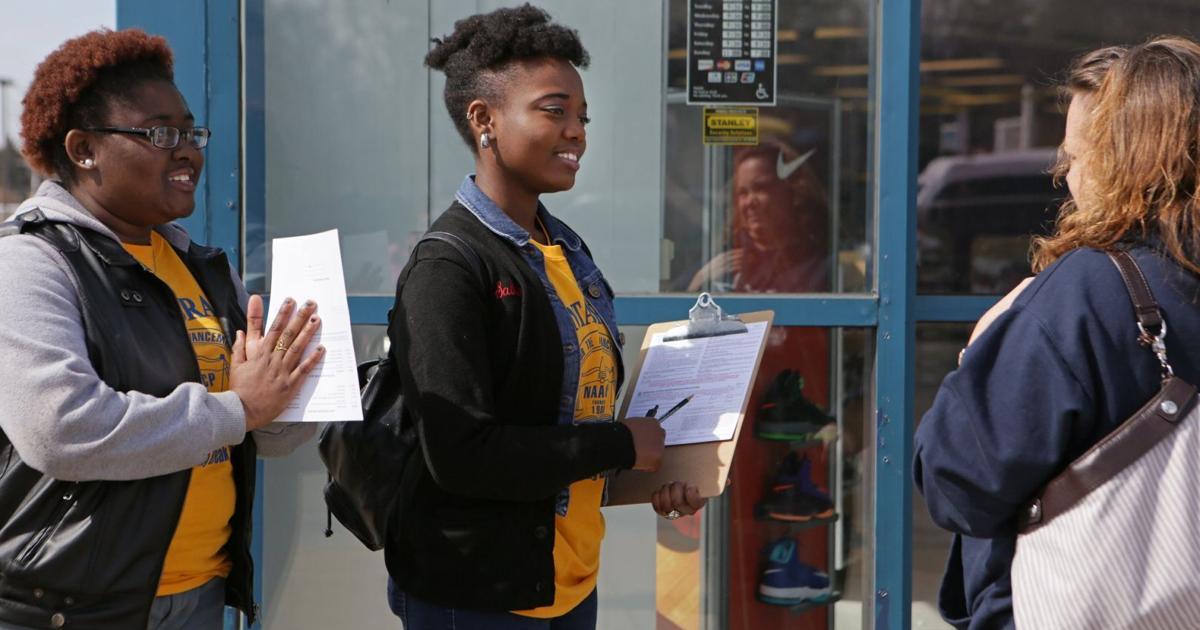 Helping Students Sort Out Big Changes in Election Laws
In several states, including Missouri, it will be harder for college students to vote this year. State legislatures that have passed new voter ID laws banning the use of college ID cards have created a significant barrier for young people.
While I usually advocate letting young adults figure out how to carry out their adult responsibilities on their own, like voting, this year may require some parental guidance to help them fulfill their civic duty. At the very least, parents should start reviewing the rules now and talking to their young adult children about a voting plan, especially for students attending college out of state.
Four years ago I was shocked to learn how difficult it is for many students to vote. During the last midterm election season, I was teaching a writing class to freshmen at Washington University in St. Louis.
I knew that for most of them it would be their first opportunity to vote in a national election. I also knew that establishing a voting pattern early on helps cement a lifelong voting habit. So I challenged my class: let's set a goal to achieve 100% voter turnout in our class.
I encouraged them to check online if they were registered and to find out what the procedure was for voting by mail if they planned to vote in another state. I periodically checked in with the class to ask how their voting plans were going. Students shared challenges with requested mail-in ballots not arriving for several weeks and not knowing how far in advance they would need to mail them back to ensure they would be counted.
One parent had to physically go to an election committee, pick up an absentee ballot, and send it via FedEx to their child to ensure they arrived in time to be sent back to California. At the time, I was surprised that a parent would go this far, but now that I find myself in a similar situation, I am also prepared to take extraordinary measures to protect my child's right to vote.
My daughter attends college in Texas, but she resides in Missouri and registered to vote here. To vote by mail, she would have to fill out a form requesting a mail-in ballot and note the reason she was voting by mail. Since mailing to university addresses may not be reliable, she should request that the ballot be sent to our home address. I would then send him the ballot. I should probably include postage. She would fill out and sign the ballot, which would then have to be signed on the envelope in front of a notary before being mailed back. A notary !
There are many points at which this system could fail, particularly if mail is delayed at one of the four points where it needs to be sent.
His other option would be to register to vote in Texas. Texas, like Missouri, no longer allows the use of university-issued ID (which verifies each student's identity before it is issued) to vote. So she should find a way to get a new Texas-issued ID. She doesn't have a car and lives on campus, so she can't get a Texas driver's license. If she simply obtained a Texas-issued ID (not a license), it would invalidate her Missouri driver's license, which she must drive while at home. Also, she does not have her original birth certificate or social security card with her.
I spent two whole days trying to find the easiest way for her to vote in November. I even checked how much it would cost to bring her back to town during the absentee voting window. That would be around $500 – way out of my budget.
It seems his best option will be to register to vote in Texas. I sent him the address of the County Board of Elections and told him to take an Uber. I plan to see her before November, to give her her passport, which she can use to vote in the state without losing her Missouri driver's license.
It shouldn't be that hard for an American citizen to exercise their basic right to vote.
Given that youth voting reached an all-time high in the 2020 election and their support for President Joe Biden was a deciding factor in key races across the country, I can see why Republican-controlled legislatures would want to remove their votes.
As I told my students, there's a reason the elected officials make it so hard for you to make your voice heard.
For more on voter registration, changes to the law, and celebrating the right to vote, check out Dance the Vote between 12:30 p.m. and 3 p.m. on September 24 at the Missouri History Museum.