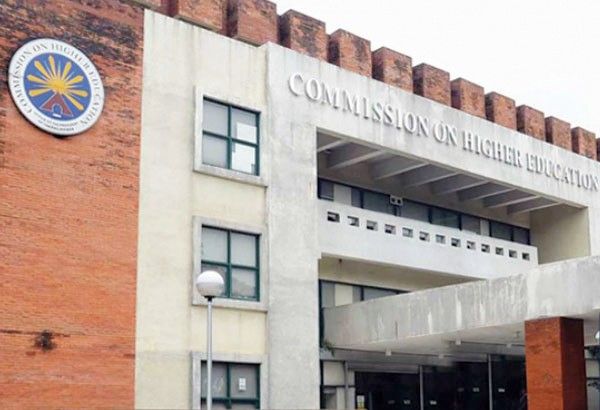 In-person courses OK for 5 other university courses
September 30, 2021 | 00h00
MANILA, Philippines – President Duterte has approved the resumption of limited face-to-face (F2F) classes for five programs that require hands-on experience at higher education institutions.
These courses cover engineering and technology, hotel or hospitality management, tourism and travel management, marine engineering and shipping.
The Higher Education Commission (CHED) said schools can now apply to be inspected and allowed to run F2F courses after the president's approval to extend the policy to other degree programs.
There are currently 181 higher education institutions (HEIs) authorized to retake F2F courses for medicine and paramedical sciences, with more schools expected to be approved soon after Duterte's go-ahead.
"They can start as soon as they apply, are inspected and cleared by CHED," CHED President Prospero De Vera said in a message.
CHED assured that mechanisms had been put in place to ensure the safety of students and teachers in the limited F2F courses, as evidenced by the experience of the medical and paramedical medicine courses which started earlier this year.
"The Commission thanks President Duterte for approving limited face-to-face courses for the said programs in order to contribute to the efforts to stimulate the economic recovery of the country, as this will directly affect the development of human resources," said De Vera. in a report.
He noted that even though there was a small percentage of students and faculty who have been affected by COVID-19, it is still safe to hold F2F classes and extend that to others. degree programs.
De Vera said CHED and the National COVID-19 Working Group are pushing for the immunization of all faculty, staff and students at higher education institutions (HEIs).
Guidelines for HEIs to resume F2F courses include modernization of facilities, strict implementation of health protocols, establishment of crisis management committees and coordination with LGUs.
"We assure our students, parents and teachers that in-person lessons are safe. Our guidelines are strict, "he added.
Meanwhile, Senator Bong Go reminded authorities to protect the health and well-being of students, educators and staff while pursuing the need for continued educational activities amid the ongoing COVID-19 pandemic. .
Go welcomed President Duterte's decision to allow limited face-to-face classes for five other degree programs that require hands-on experience.
"We are slowly getting our lives back to normal. But we are doing it in a safe manner as we continue to vaccinate and implement policies to prevent the spread of the disease, "he said in Filipino.
"These sectors are also very important to our economy, so we just need to help them continue their education and not compromise the quality of these courses," Go said.
He reminded the authorities concerned to ensure that the necessary health measures are in place to protect the lives of students.
Although he recognizes the importance of education, he believes that the main goal of the country at this time should be the protection of life.
"Education is important because it is our only investment in this world. I therefore encourage students to continue studying even if we have a future crisis, in a way that is safe and that does not endanger their lives and that of their families, "he said. "Education is important, but Filipino life is more important.
We continue to balance everything to get our compatriots out of the difficulties caused by the pandemic. " – Cécile Suerte Felipe