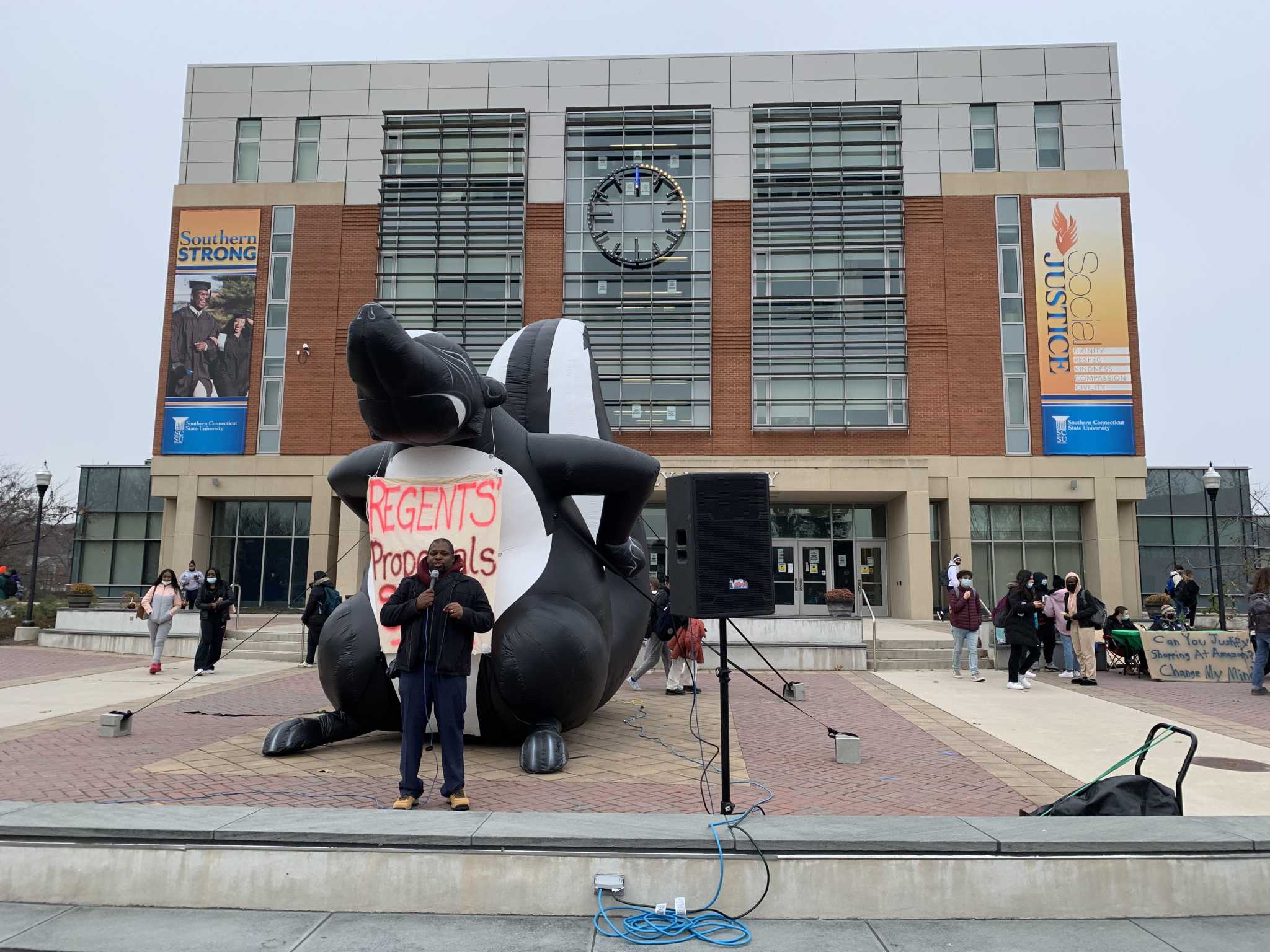 In search of union contract, professors warn proposed cuts will impact CT students
NEW HAVEN – Professors, students and two state lawmakers on Tuesday accused the Connecticut Board of Regents of Higher Education of jeopardizing the academic accessibility of regional public universities in the state with proposals to increase class sizes and reduce wages during contract negotiations with the teachers' union.
Contract negotiations between the union, the American Association of University Professionals at Connecticut State University, have been underway for nearly a year. On Tuesday, union members said the endless talks threatened to force both sides into a costly arbitration process.