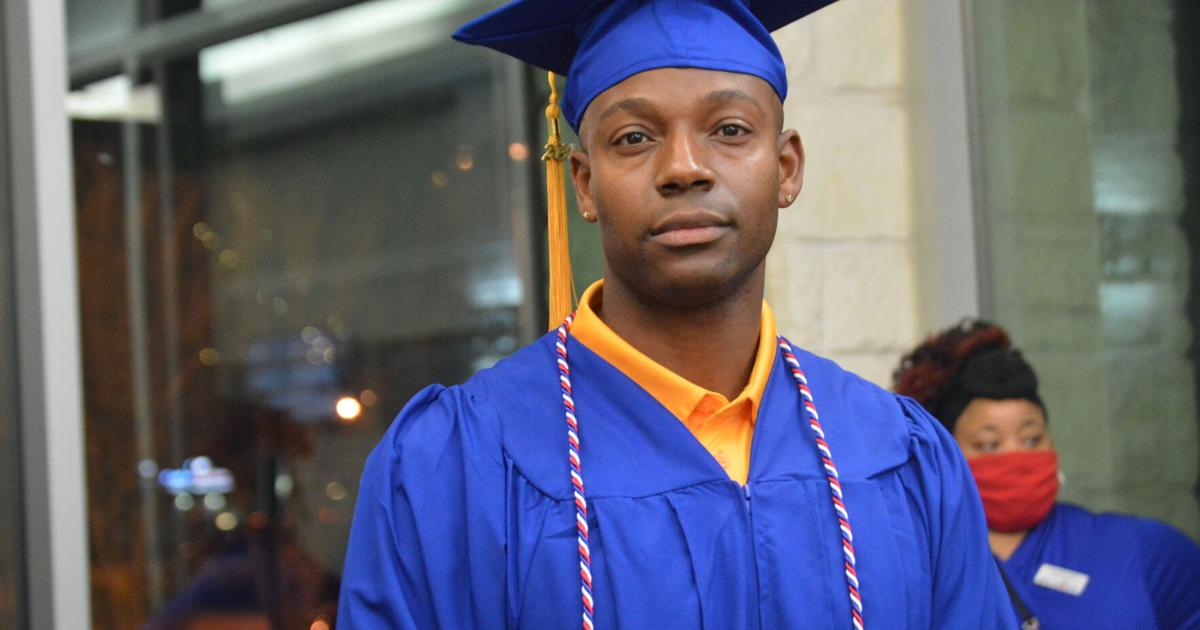 Over 200 Central Texas College Students Graduate Friday Night | Local news
More than 200 students from Central Texas College graduated Friday night during the fall opening ceremony at the Killeen Civic and Conference Center.
Last year, 730 students from around the world graduated from the CTC in a virtual graduation ceremony due to the pandemic.
But on Friday night, things had returned to a traditional format as 221 students with their families and faculty gathered in the conference center ballroom, where the new graduates received their diplomas.
"It's like riding a bike over a mountain, it's tough but it's extremely rewarding," said graduate Terron Bonnet.
Bonnet, from El Paso, is an active duty soldier. After graduation, he expects to celebrate with family and friends as he looks forward to becoming a Texas State Soldier.
As the students sat down, they were greeted by an orchestra playing processional music led by Michelle Palmer, CTC Music and Orchestra Director.
Chancellor Jim Yeonopolus walked to the podium to deliver the introductory speech.
"You're here to graduate while surviving 24 months of a pandemic and two weeks of the Texas Great Ice Age, remember that moment… You always have to make the most of a bad situation" , Yeonopolus said.
Member of the board of directors and retired brigadier. General Rex Weaver stepped onto the podium and quickly woke up any tired student with a thunderous "Hi! "
"I am so happy that you are all here right now and I am also so happy to represent the board," said Weaver. "It has been my privilege for the past 16 years to serve on this board."
Texas Workforce Commissioner Aaron Demerson gave the keynote address.
"Always look for mentors as they will provide guidance throughout your journey," said Demerson. "Never be afraid to ask someone to be your mentor."
After Demerson finished his speech, Dr Tina Ady and Chancellor Yeonopolus took to the podium to begin handing out the students.
"Although it takes less than a minute for a student to graduate, it's a moment they'll never forget," said Ady.