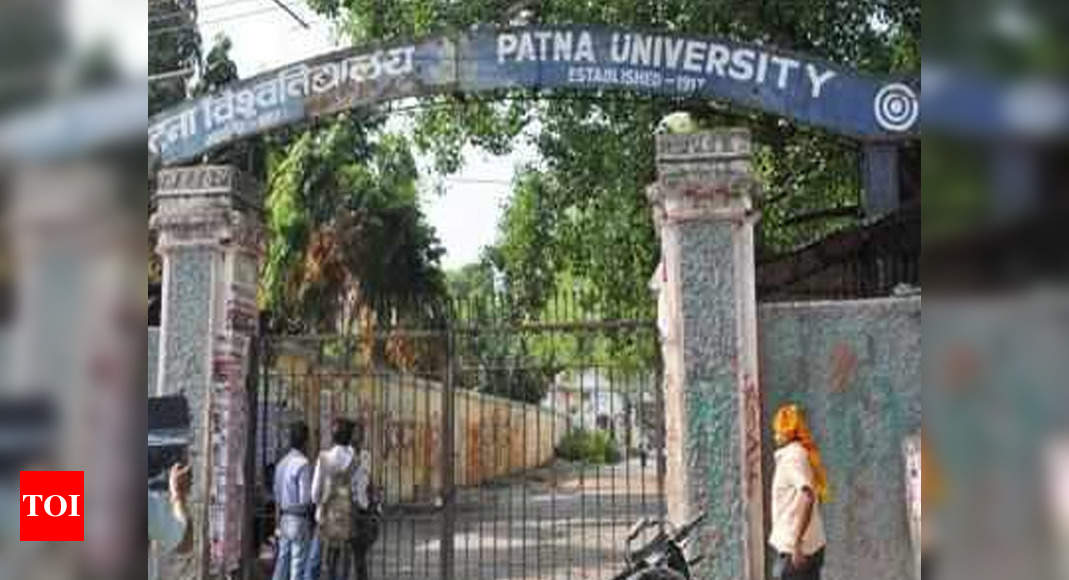 Patna University Colleges Ready to Resume Classes January 4 | Patna News
[ad_1]
PATNA: Patna University (PU) colleges and postgraduate departments are preparing to resume normal offline classes with some restrictions from January 4 after a hiatus of over nine and a half months.
All of these institutions are busy making the necessary preparations to disinfect campuses and classrooms and ensure complete cleanliness before classes start. For now, only undergraduate and postgraduate classes
students
would be held 50% every other day to maintain social distancing. Thus, a class of 60 students would be divided into two classes of 30 students each and convened every other day. New timetables for the different classes were also being worked out by the directors of the respective institutions.
The final year students, who previously resided in different hostels assigned to them but had to vacate the same following the nationwide lockdown imposed on March 25 after the outbreak of the Covid pandemic, are said to be in need of accommodation again in a hostel when their classes begin. The university has already sought permission from the district administration for the allocation of hostel housing, said UP Registrar Manoj Kumar Mishra.
The Registrar said all admissions to undergraduate courses will be completed by January 10 and those to postgraduate courses by January 15. The results of the 2020 UG and PG exams would also be released by January 15. The answer books for certain UG and PG exams are currently being evaluated in different centers. The results of the semi-annual PG exams must be published at the earliest, as the Chancellor's secretariat has already ordered state universities to hold their convocation in the second half of January.
Mishra said PU will hold an online summons for its PG academics later this month after receiving the Chancellor's summons date. A request to this effect has already been made by the university.
Previously, the Department of National Education had asked colleges and secondary schools to resume classroom teaching with all precautions from January 4. Even the UGC, in its guidelines published in mid-November, had asked universities to resume classes at their convenience with all the preventive measures against the Covid-19 pandemic. Educational institutions can also request a written pledge from
students wishing to
attend classes, he said.
[ad_2]