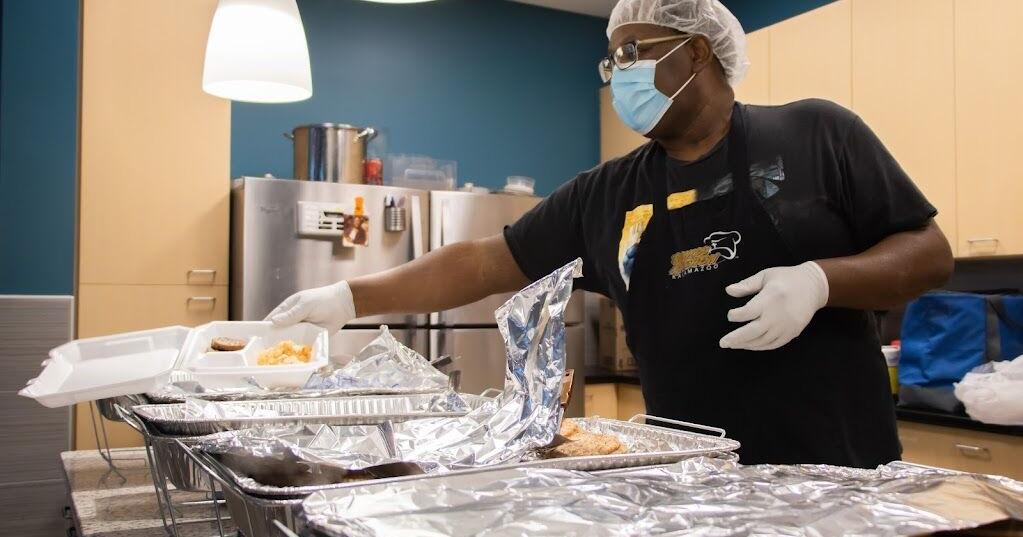 PHOTOS: Local pastor offers free meals to Kalamazoo students | arts and entertainment
Pastor William Stein is the co-founder of Bronco's Kitchen, where he shops, cooks and serves free home-cooked meals to students in the Kalamazoo area. Pastor Stein, who served as a minister and pastor for more than 20 years, started Bronco's Kitchen with his late mother, Joan Lafayette, after noticing a huge need for food service for the Kalamazoo student community.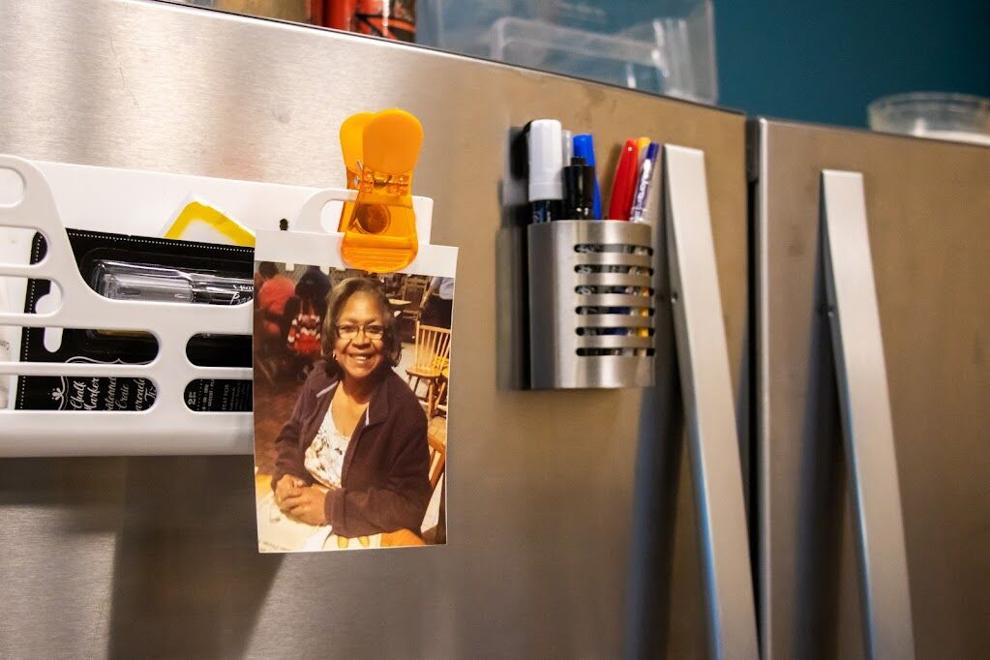 Pastor Stein's heart for serving those in need is manifested in his passion for his craft by recognizing a need and acting on it. When asked where his passion came from, he attributed it to witnessing his mother's life helping others in her community throughout her life.
"My mom has always been supportive of what I do, she's always been a strong supporter of people in need and has served on various boards and organizations that help those in need," Stein said.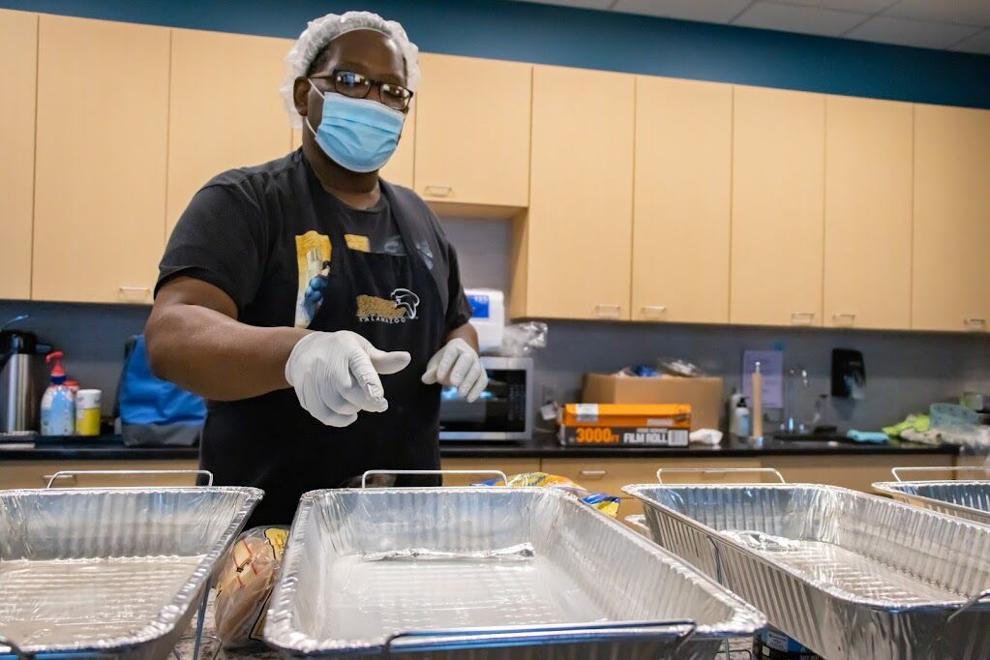 Joan Lafayette sadly passed away on February 4, 2021, one of her last moments being grocery shopping for a student meal with Pastor Stein, a true testament to the legacy she left behind. Lafayette is credited with being central to the inspiration of the Broncos Kitchen Organization to this day.
"My mother always told me as a child that she hated to see anyone suffer and that's one of the reasons these programs were born. I mean her last act of kindness before the lord did taking it was to feed other people's children," Stein said. .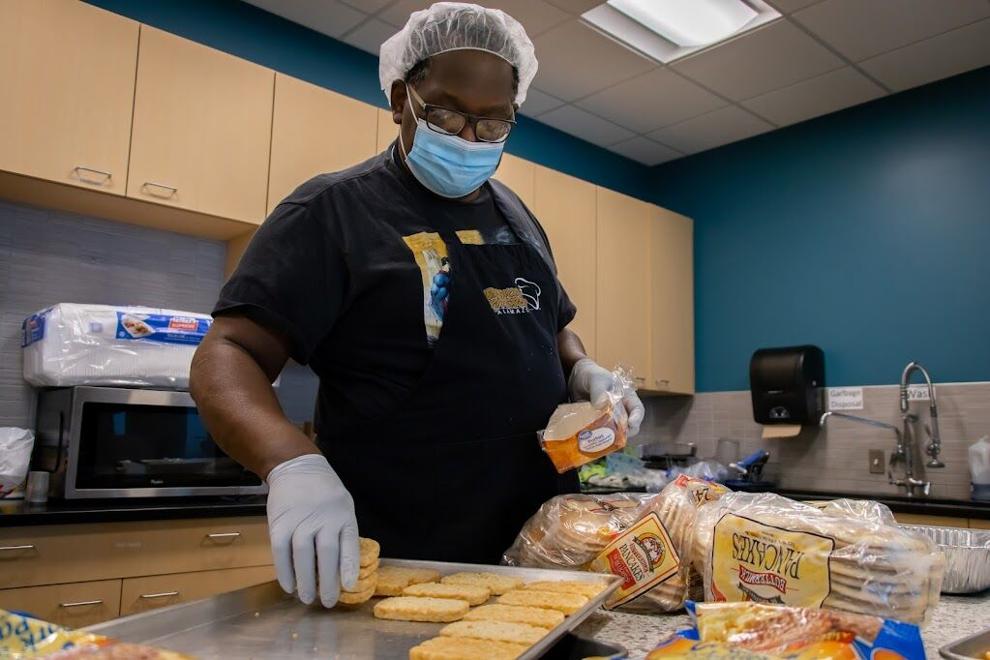 While pursuing his dream and that of his mother, Pastor Stein is always looking for new ways to help the student population of Kalamazoo outside of meals. Broncos Kitchen invites student volunteers from the community to come and help prepare and serve meals to provide students with the opportunity to help those in need and possibly receive community service hours as well.
"In a lot of these student organizations you need so many volunteer hours and we are ready to help them with that…students who volunteer interact with their peers and see the different people we serve and gain understanding that we don't discriminate against the people we serve, we do it with our hearts," Stein said.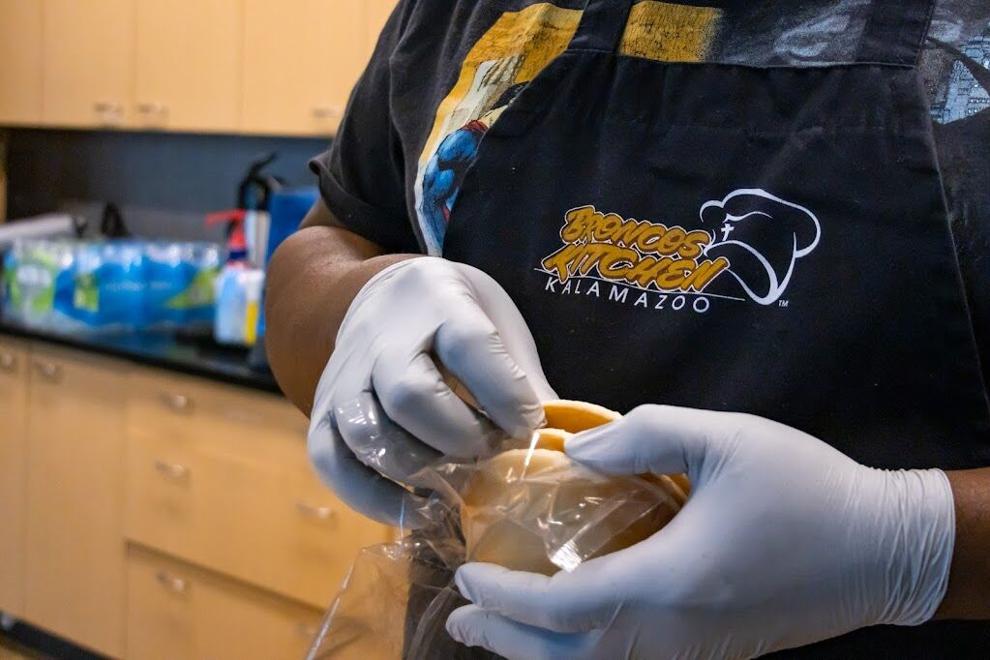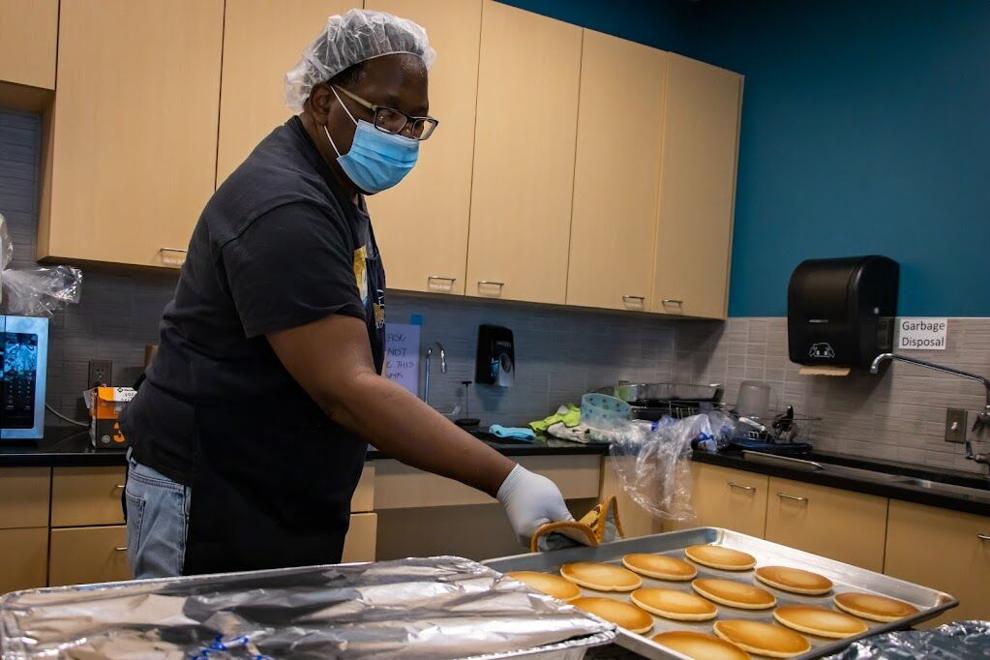 Many campus organizations such as Lee Honors College, WMU's Invisible Needs Project, and various fraternities and sororities have lent a hand in Pastor Stein's kitchen. Many volunteers spoke of feeling a sense of purpose in Pastor Stein's presence and working with Broncos Kitchen.
"People are very grateful, when I get up here to serve them food, you can see in their eyes and their expressions that they are very grateful for the food we serve," said Anamim Horokoski, junior of the WMU.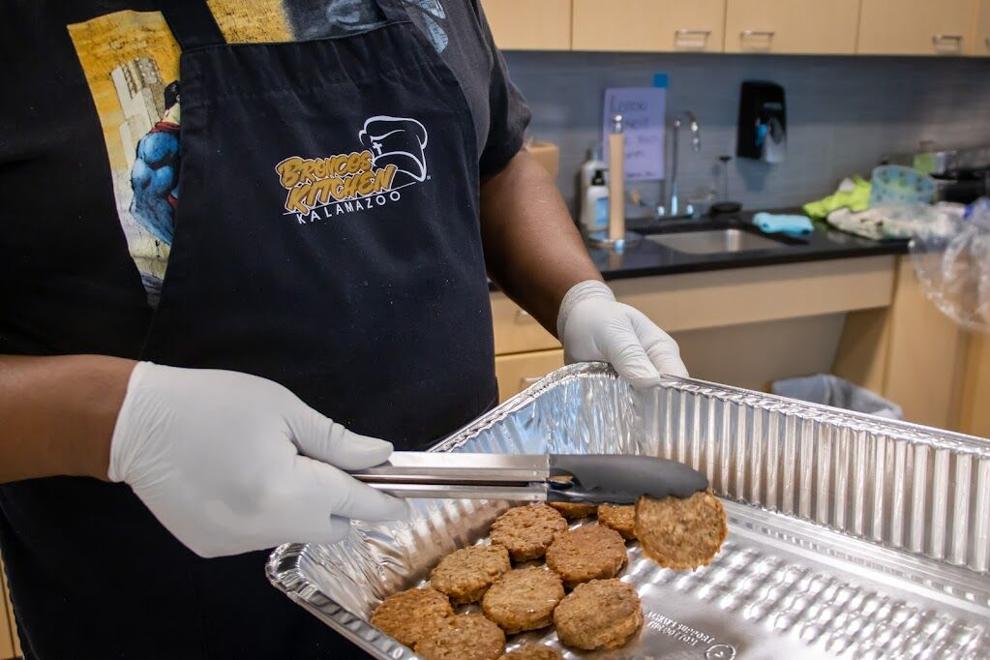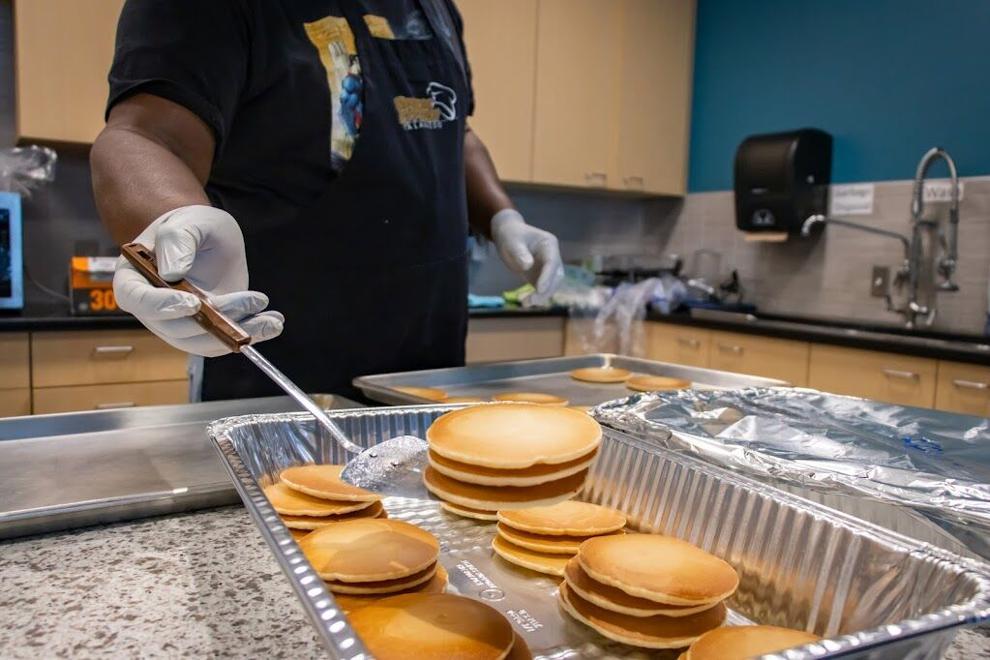 Horokoski decided to start helping after a friend told her about the opportunity to serve her community and invited her to volunteer.
"Once she invited me to come with her, I thought it was a great opportunity to learn more and help out at the same time. It's always nice to do something you didn't have to do it, you just wanted to do it and you're helping someone in the process," Horokoski said.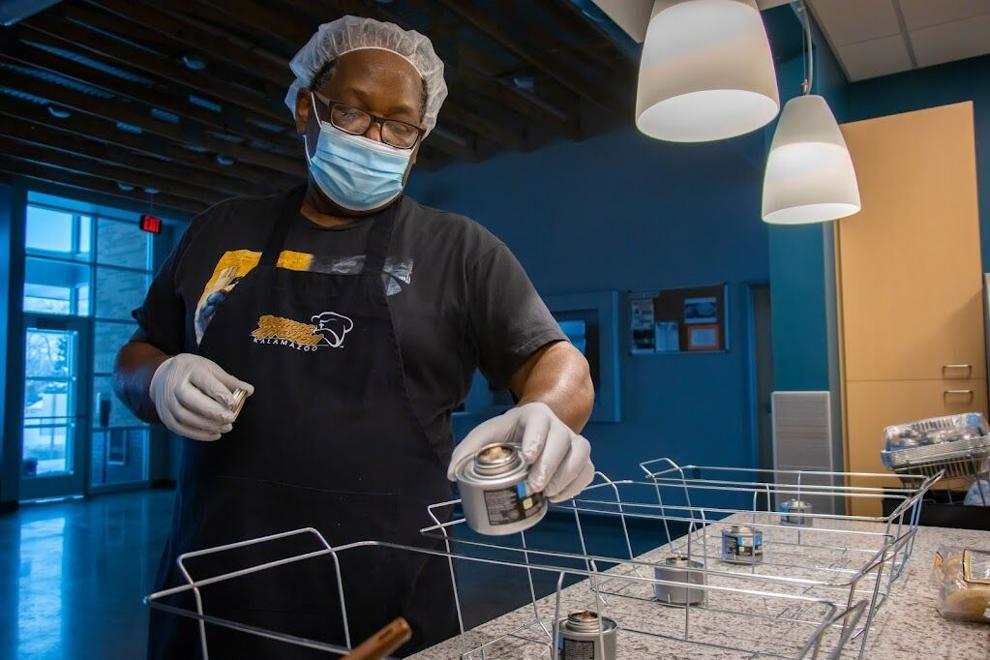 Cece Ward-Johns, who is affiliated with the Wesley Foundation, has been volunteering in the kitchen regularly since August. She helps register students and manage the food service process for Pastor Stein.
"A lot of students face food insecurity and it can be very difficult to ask for this help. So it's very important to create this safe place where students can come and show their IDs and not have to explain why they need a meal or a situation.me," Ward-Johns said.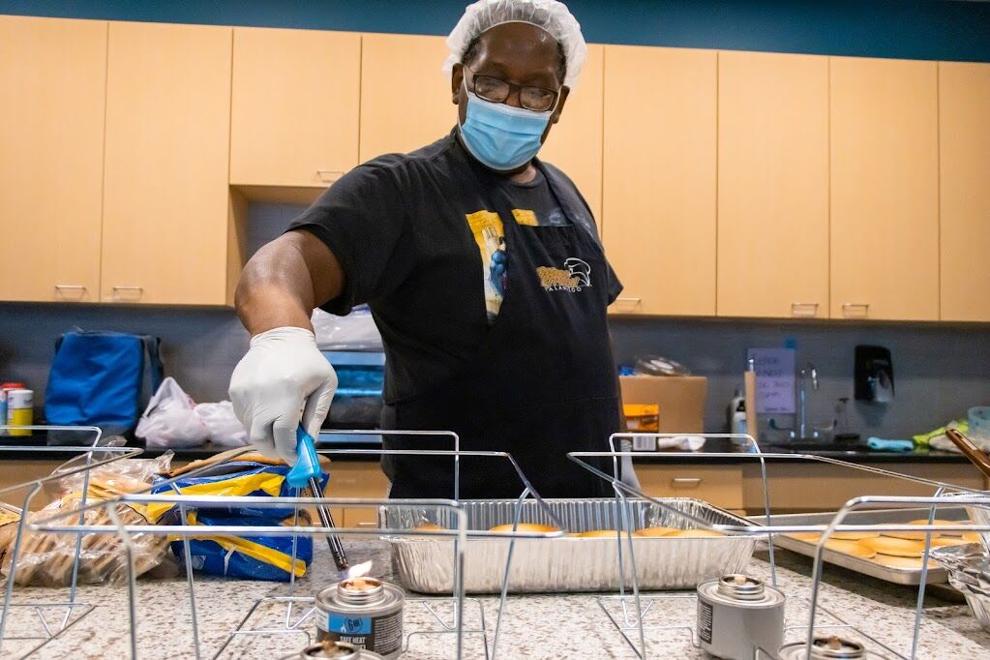 While remaining focused on the organization he and his mother cultivated, Pastor Stein is not done yet. He's always looking for new ways to expand his reach in the community and make Broncos Kitchen's free lunches accessible to more students. His next plan is to set up a fleet of food trucks to be able to serve students from various locations, as he has noticed that some students do not have the transportation to get to the Wesley Foundation.
"Eventually, we hope to have a small fleet of food trucks to drive through the WMU perimeter and to various student housing here in Kalamazoo," Stein said.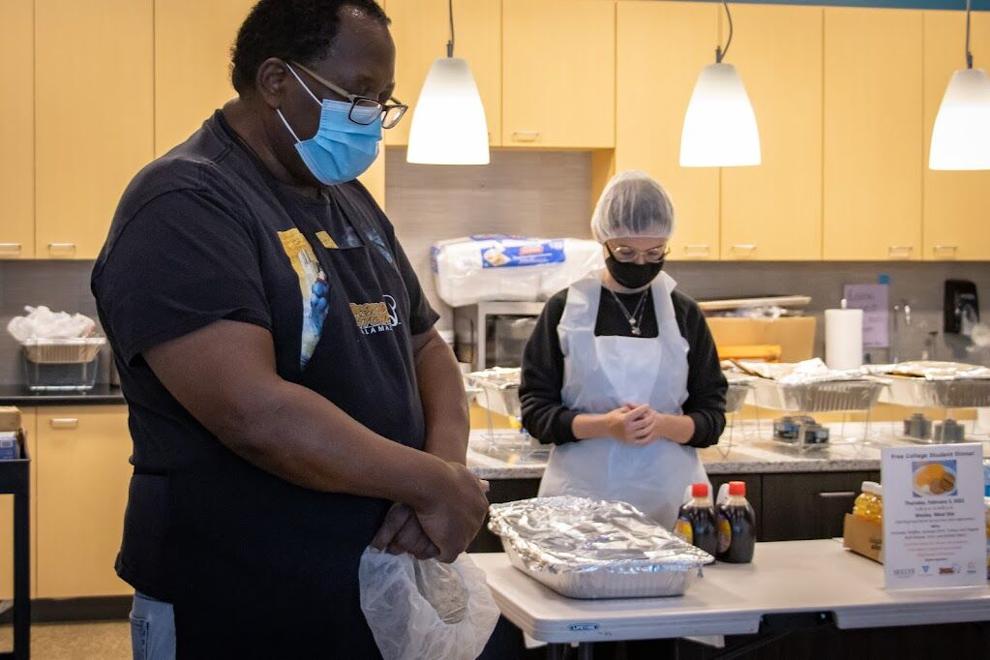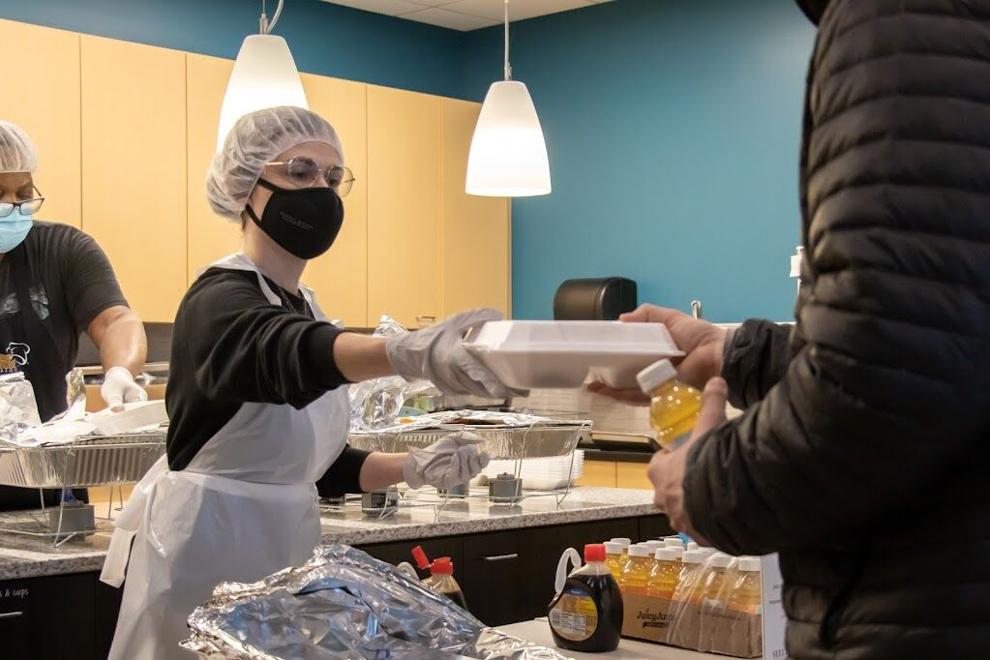 For now, Pastor Stein is looking forward to Broncos Kitchen's 10th anniversary steak dinner, served at the Radisson Hotel in downtown Kalamazoo on Feb. 24. There will be 300 meals available and offered on a first-come, first-served basis.
As Broncos Kitchen and Pastor Stein continue to put a heart for service in serving students, it cannot be done without the support of the community. Find information on how to volunteer and a link to donate on Broncos Kitchen Web page.