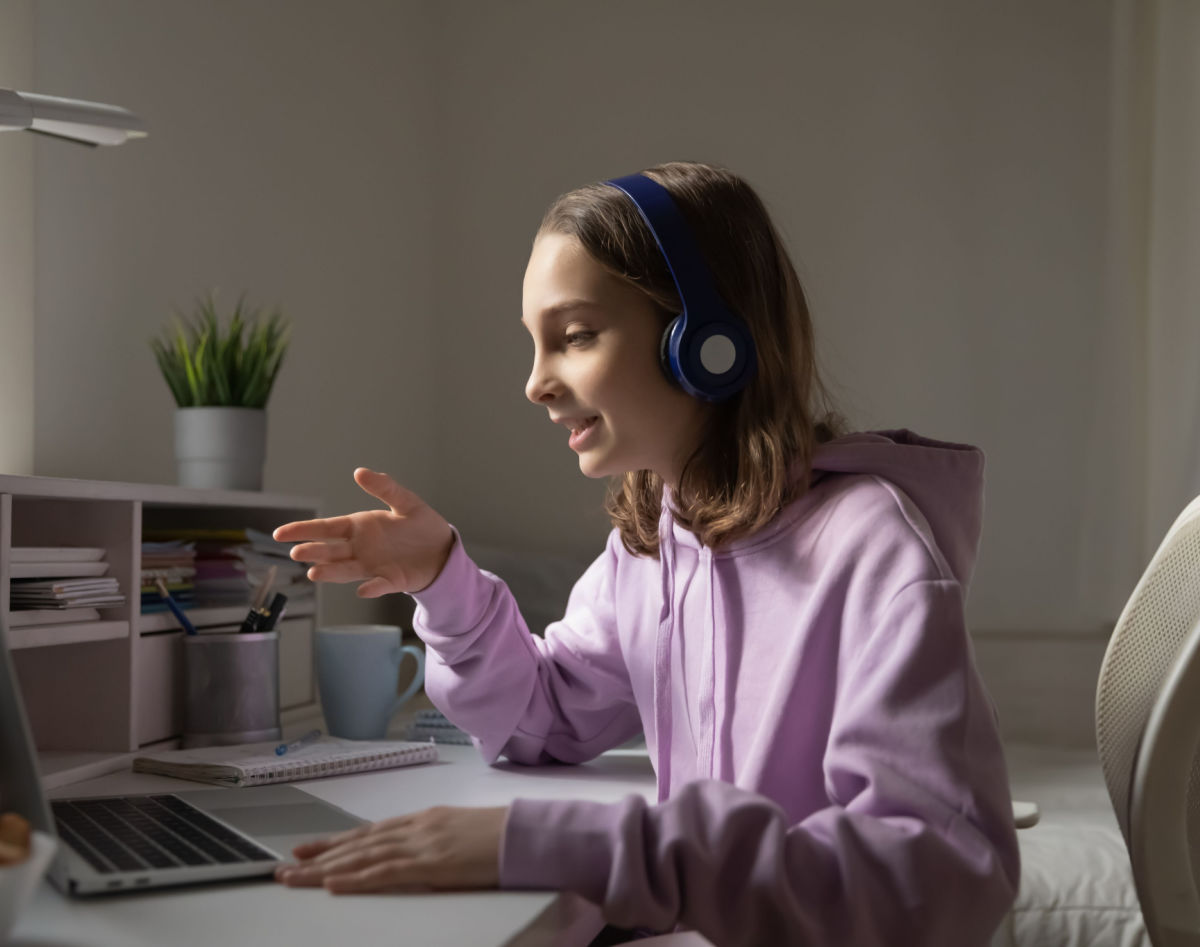 Stutor launches 24/7 EdTech tutoring platform for students
By Jenny Rollins
Tutora 24/7 tutoring marketplace based in Lehi, Utah, is launching its app for students initially at Brigham Young University and Utah Valley University in November.
Students can use the app to find student tutors on campus who have passed the specific class they are studying for. And students can connect with these tutors at any time, even if they are preparing for a test at 1:00 a.m.
"So if a student says, 'Hey, I need help today with Professor Larson's Finance 201 from 8:00 p.m. to 9:00 p.m..' It pings and notifies every tutor eligible to teach this course, so it's kind of an instant help model," Stutor co-founder CJ Lee told TechBuzz.
Students who wish to become tutors go into the app, list the courses they have taken and passed, and submit the list for verification. Once Stutor has verified the list with the university, that person can become a tutor and earn money by helping teach things they already know.
The idea for Stutor came to Lee due to his time as a student athlete. He was recruited to the BYU golf team right out of high school. But like many student athletes, he still missed school to compete. He remembers being away for 12 to 14 weekends throughout the school year and finding himself struggling to keep up.
"I thought to myself, why should I be penalized for playing my sport?" he said.
Lee felt like he couldn't be the only student athlete feeling this. He started talking to other student athletes and found that most of them were in the same situation – their busy schedules prevented them from doing as well in their classes.
Students in general tend to have busy and unpredictable schedules, he explained. It can be difficult to find the time to go to lab hours or office hours for their assistants and professors. And when it is late at night and there is a test in the morning, it is impossible to find professional help. Students often turn to other students for occasional tutoring.
And if your friends can't help you, they ask their friends, etc., creating a mentoring network, Lee explained. His idea was to centralize this network and streamline the login process.
Tutoring, he pointed out, has been around since students studied with philosophers in ancient Greece. And while it was easy enough to find a university tutor or a local tutor, it usually took days to set up an appointment, and even then it wasn't usually someone his own age who had taken the exact course.
He wondered, with the technology available today, why is it so difficult to find instant tutoring help that specifically meets the student's needs?
"We just like to say that we are revolutionizing and bringing tutoring into the 21st century," he said. "Every industry thrives these days because it adapts to the current generation. Why is academia always one of the last?
Even the most organized student can realize they need help with a specific problem or assignment right away, even if it's 1 a.m. And there is probably another student who is awake and available to help, if he can just be connected.
In these cases, a three-day waiting period is not sufficient.
"If you wait that long, you may have failed that exam or that task," Lee said.
Once he had the idea for a network that would digitally connect students with peer tutors, he decided to see if something like this already existed. To his surprise, that was not the case.
He thinks the reason it doesn't exist yet stems from the immutable and rigid nature of academia. He added that there is also a stigma that you have to be a brilliant scholar to help tutor someone.
In his view, tutors don't need to be the top student in the class or have a 4.0 GPA. Lee thinks the most effective way to tutor a student is to connect them with a student who has been in their shoes, in the same class at the same university.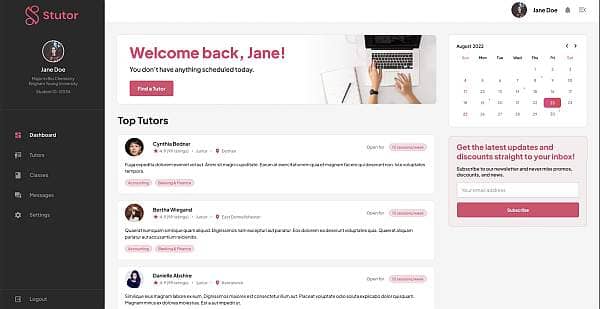 According to market research and Lee's personal experience, most students don't care if you pass the class. They care that their tutors have been in the class and can guide them through it. Getting a B in the class is good enough to tutor for Stutor.
After graduating, Lee continued to play professional golf until 2020. Then he returned home and the pandemic shutdowns began. Over the next few months of confinement, he decided to pursue the idea and reached out to his developer friends. They all wanted payment in advance or were busy.
At the beginning of 2021, he sat in a bakery with Joël Joseph. Overall, he felt good about Joseph even though he was nervous to hear another no. Lee explained the situation to Joseph. Joseph told Lee he was there. The duo sent a survey to a thousand students from various universities. The survey explained the app and asked if students wanted to download it. Almost all (99.8%) respondents said they were interested in the app and would download it. "And then I said, you know what, Joel? That's all the proof I need. Let's go," Lee said.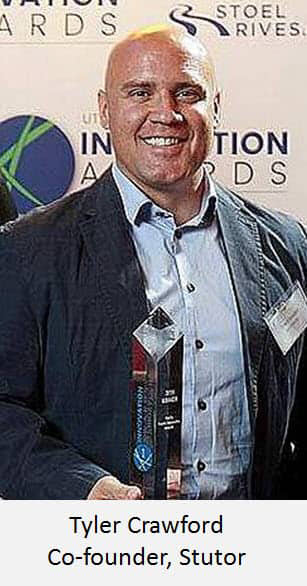 Then he met Tyler Crawford, who sold four companies with successful releases. Crawford seemed interested in helping but wasn't ready to quit his company just yet. Crawford traveled to Boston to tour the campuses of Harvard and MIT with his daughter who was visiting colleges. He saw bulletin boards full of tutoring ads with tear-off pieces of paper at the bottom with the tutor's contact information. "It's crazy that Harvard and MIT — arguably the two most forward-thinking schools in the world — still practice the tear-paper method," Crawford said.
Crawford accepted the role of co-founder and resigned from his company. "CJ as a founder and a person in general and Stutor as a company were both so exciting and refreshing to me," Crawford told TechBuzz. "CJ is humble, yet exceptional at the same time and the idea of ​​Stutor immediately resonated with me. I'm so excited to be involved and to work alongside CJ to bring Stutor's mission to life. Stay tuned. Listen, this is going to be a fun rocket ride!"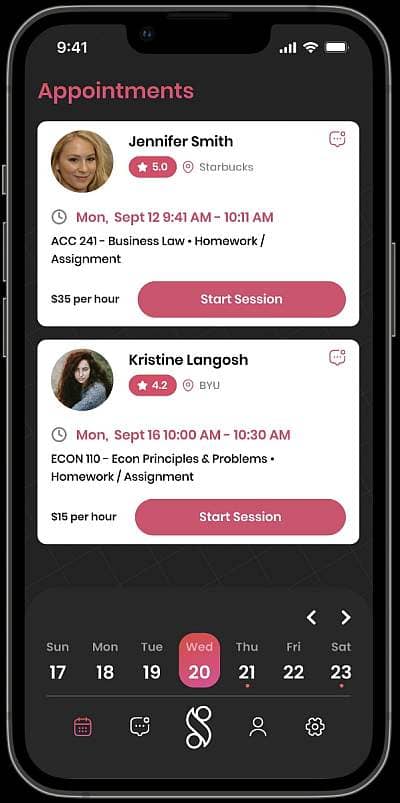 The team started developing the app in January this year and "got really far, really fast," Lee said. The application is designed for four groups: regular students, student athletes, student tutors, sports administrators and parents. For the regular student body, the app is free to download and is paid for. Stutor takes minimal transaction fees compared to other Peer-to-Peer platforms.
The Student-Athlete Portal has a flat-rate premium subscription that enables many features including recorded video sessions when the athlete receives a session. Sports administrators can receive video recordings, measurements and evaluations to see how the coaching sessions are going for their athletes. Students with busy schedules who need a side gig can allocate the three to four free hours as availability.
"We take care of all their schedules, we fill their tutor pipeline, and we create this instant help for a tutor," he said. "We will teach them to run what is essentially their own small business."
Parents also have a portal to access metrics and deposit money directly into the student account so it cannot be used for anything else.
Once the application launches for BYU and UVU students in November, the team hopes to dial in the process and then create a centralized tutoring network at each university. Lee is thrilled that they already have a lot of universities lined up across the country. Eventually, Lee hopes to connect K-12 students with tutors. He hopes to connect college students with high school tutors and help them prepare for ACT, as well as connect graduate students with undergraduates in their field.
"Eventually, we know this thing is going to explode pretty quickly," Lee said.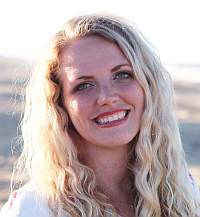 Jenny Rollins is an award-winning writer, editor and content producer. Jenny is an editor for Business.org and runs her own freelance writing and editing business. She previously worked for