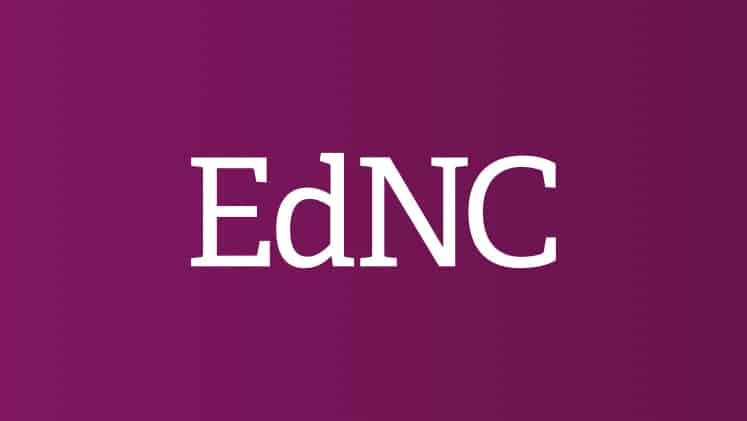 Targeted assistance for veterans and LGBTQ community college students.
A word of Nation
Welcome to Awake58 – EdNC's newsletter focused on community colleges and the post-secondary landscape in North Carolina. We appreciate you allowing us into your inbox every week. If you received this email without a subscription, please click here to subscribe to this newsletter. If you missed last week's edition of Awake58, find it here.
We explore how some community colleges support veterans, who make up 5% of the student population nationally, as well as LGBTQ+ students…
Last week, Emily Thomas and I hit the road to visit Alexander, Burke, Caldwell and Catawba counties alongside a Blue Cross and Blue Shield team from North Carolina. Thursday we visited Caldwell Community College & Technical Institute and Western Piedmont Community College, hosted a community dinner that evening, and Friday we spent time with the Catawba Valley Community College team visiting several locations around their service area.
The importance of collaboration for community colleges was a common theme of the visits. We met with industry partners, local government leaders and students who spoke about the importance of community colleges in meeting both the current needs of their community and in laying the foundation for the future of region.
Emily and I would like to express our gratitude to each of the colleges for hosting us. We both grew up in the Unifour area, and it was great to be home for a while. Stay tuned for more on our tour.
We published two articles last week that examine the resources and supports that community colleges across the state offer to serve both LGBTQ+ students and veterans. Marbeth Holmes, dean of student success at Nash Community College, offered a statement in the LGBTQ+ guide that could serve as an important message to college leaders considering serving. any student: "Students will not succeed academically in an environment where they do not feel accepted, valued and supported. This is our main objective: that students succeed. And for Nash to be an accepting, validating, and supporting institution of higher learning.
Hannah McClellan's veteran-focused article emphasized the importance of institutions serving the veteran population well: "Almost 5% of students at public community colleges are veterans, according to a American Association of Community Colleges 2019 Report. Military veterans are more likely to complete post-secondary programs than their non-veteran peers, a 2018 report from Veterans Education Success foundbut tend to take longer to do so.
You can find the LGBTQ+ piece here. You'll find the veteran-focused piece here.
As we discuss student supports, we are also curious about the work being done in our communities and community colleges around transportation in rural communities. We know that transportation issues (ranging from broken cars for our students to lack of public transportation) are often barriers for students. If you are aware of any innovative efforts underway in our regional communities, please let us know by responding directly to this email.
Thanks for reading Awake58 this week! We will be pausing the newsletter for a summer break in July. Our team will be reporting live from the State Board of Community Colleges July meeting, and you can access their reports via Twitter at @Awake58NC and through our website at EdNC.org. I hope you are all having a great summer.
I'll see you on the road,
Hahn Nation
Head of Growth — EdNC.org
---
EdNC reads
---
Around North Carolina
---
Other higher education reading
---