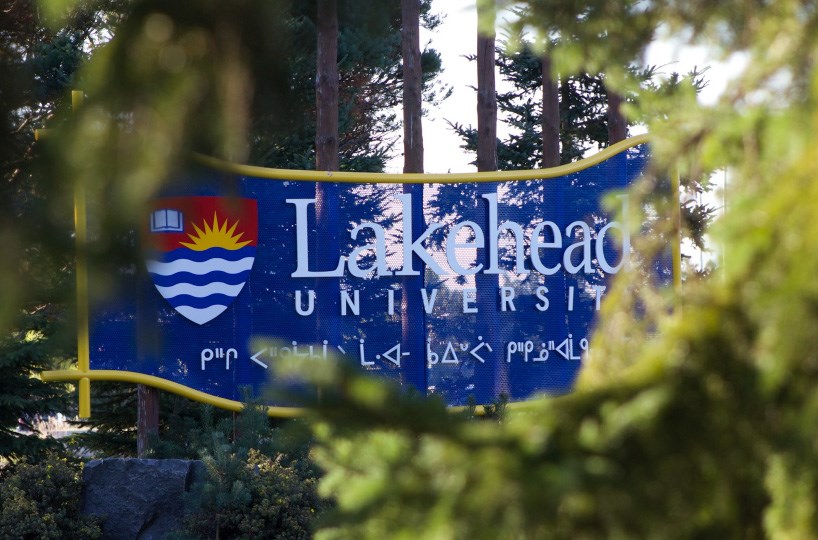 University and colleges partner to support Indigenous students
Lakehead University, Confederation College and Canadore College Seek to Strengthen Retention of Indigenous Transfer Students
A trio of post-secondary schools in Northern Ontario are teaming up to provide Indigenous students with an enhanced educational experience.
Lakehead University and Confederation College in Thunder Bay, as well as Canadore College in North Bay, announced that they will work together to provide cultural supports to Indigenous students transferring to all three institutions.
By supporting these students and removing barriers to their success, the schools hope to boost their retention rates of transferred Indigenous students.
On February 12, the presidents of each of the schools signed a five-year memorandum of understanding, which lays the groundwork for this work.
"Lakehead University's commitment to social responsibility recognizes the importance
of our role as a regional university to make a difference for all the communities we
serve," said Dr. Moira McPherson, president and vice-chancellor of Lakehead, in a press release.
"This Memorandum of Understanding further demonstrates our ongoing and collective commitment to encouraging and facilitating educational opportunities for Indigenous learners.
The inspiration for the move comes as a result of recent collaboration on recent projects funded by the Ontario Articulation and Transfer Council (ONCAT) exploring improving comprehensive supports for Indigenous transfer students.
In the preliminary stages, the schools said they would establish internal and external working groups to begin discussion on the principles of the memorandum of understanding.