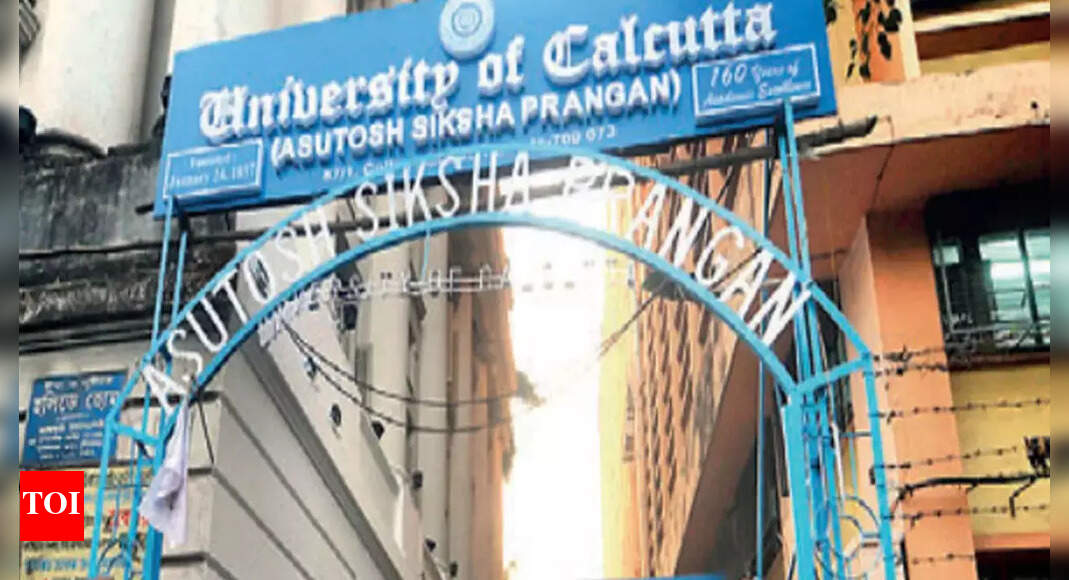 University of Calcutta Colleges Provide Shifts, Odd-Even Formula For Calling Freshmen To Campus | Calcutta News
KOLKATA: Several colleges affiliated with the University of Calcutta have decided to allow first-year students to visit campuses from November 16 for offline classes, but they will have to follow either an odd-even formula or take courses in different teams. These institutes believe that first semester undergraduates need to get a feel for their campuses to start their college life. But most of these institutes have pointed out that despite the in-person classes, the online classes will continue.
A day earlier on Tuesday, most of the city's public universities – Jadavpur University,
University of Calcutta
and Rabindra Bharati University – said they did not want to call the first years immediately and were moving on. instead focused on older lots.
Bethune College is one of the CU institutes that are planning to call in freshmen. "We will be calling first semester students for physical classes, as they are eager to see the college building and experience the campus atmosphere," said Krishna Roy, Principal of Bethune. The college will organize offline courses in two teams, the first from 11 a.m. to 2 p.m. and the second from 2 p.m. to 4:30 p.m. to 5 p.m. While arts students will take classes in the first half and science students will come in the second installment. Postgraduate students will also attend classes in two teams for three days a week. However, online courses will also continue, as the institute plans to hold hybrid courses until November 26, after which a decision will be made depending on the situation.
Lady Brabourne College has decided to call UG first, third and fifth semester science students and PG first and third semester students on Mondays, Wednesdays and Fridays and arts students on Tuesdays, Thursdays and Saturdays. "Online and offline courses will continue in an alternate fashion. Teachers will take classes on campus and students will take classes online or offline, depending on the schedule, "said Siuli Sarkar, principal of Lady Brabourne College.
Asutosh College and New Alipore College will also call first semester students, but two days a week. While they will attend classes on Mondays and Thursdays, the third semester students will attend on Tuesdays and Fridays and the fifth semester students on Wednesdays and Saturdays. Practical lessons will take place on a new schedule. The director of the new Alipore college, Jaydeep Sarangi, said: "Online and offline courses will be activated simultaneously."
Surendranath College has divided classes according to semesters. First-year students will take physical classes on Fridays and Saturdays, the fifth semester on Mondays and Tuesdays, and the third semester on Wednesdays and Thursdays. Principal Indranil Kar said, "Students will enter the campus through the main gate and exit through another gate to avoid the crowds. "