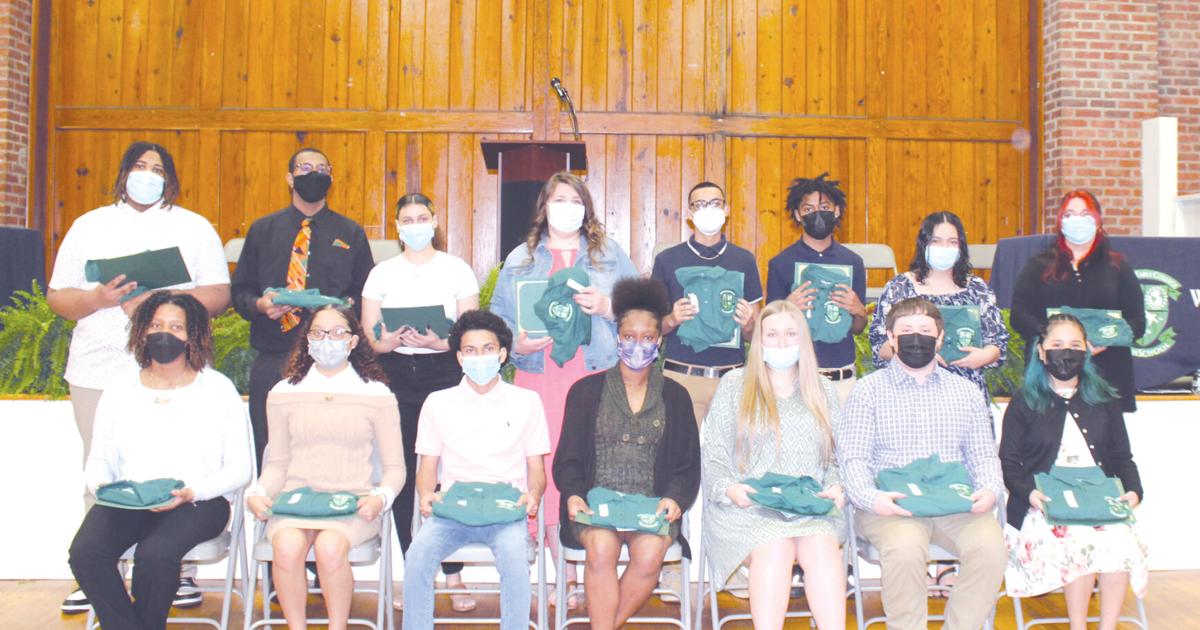 Warren Early College Students Earn Green | News
Warren Early College High School continued an annual tradition on Feb. 17 with an Earn the Green ceremony for students who have earned at least 26 transferable college credits at a four-year college or university.
Since 2012, students who have achieved this distinction have been presented with certificates and a green polo shirt at the annual Earning the Green celebration.
Through a partnership between Warren County Schools and Vance-Granville Community College, students at Warren Early College High School can earn a high school diploma and associate's degree in four or five years. Earning the green marks an important milestone on the path to graduation.
The theme of continuing hard work was repeated by a number of speakers at last week's ceremony.
Dr. Rachel M. Desmarais, President of the VGCC, invited students to celebrate their achievement before returning to their work in preparation for their graduation.
"Remember the importance of celebration," she says.
Warren County School Board President Jennifer Sims encouraged students to pursue their dreams.
"We are all very proud of you," she said. "You can do whatever your mind tells you."
Student speaker Savannah Oswald thanked her fellow students, each student's family, and WECHS and Vance-Granville for their support. She described Earning Green as a rite of passage.
"You have worked so hard to reach this milestone," Oswald told his comrades. "We have to keep persevering.
Keynote speaker Michael Williams, director of education projects at the National Humanities Center and former history teacher at Warren New Tech High School, expressed his pride in his educational roots in Warren County.
He encouraged the students to celebrate their achievement and proudly wear their green polo shirts. Williams challenged them to let everyone see them shine, even if those around them don't realize the hard work that goes into it.
He told the students that there was a place for them in the world, that their specific talents and skills were valuable. Williams used several examples to encourage young people to keep using their talents and shine whether others support them or not, and not to worry if they're told something can't be done. He told the students that they might be the ones to do it.
"If a door is closed, find a window," Williams said.
WECHS Principal Shena Judkins also reminded students to persevere in all their endeavors.
"Keep putting in the effort you used to win the green," she said. "Persevere, be a beacon, be proud of what you have achieved."
The following students won green:
Grade 13: Takyler Evans, Victoria Keene, Antonae Priester, Emanni Ramos
Grade 12: Matthew Brodgen, Harley Daeke, Chase Davis, Brian Graham, Jersee Kearney, Daniel Richardson, Katelyn Richardson, Taylor Wells, Christian Williams
Grade 11: Mark Jones, Sarah Labra-Franco, Savannah Oswald, Sheleah Richardson, Maria Reyes