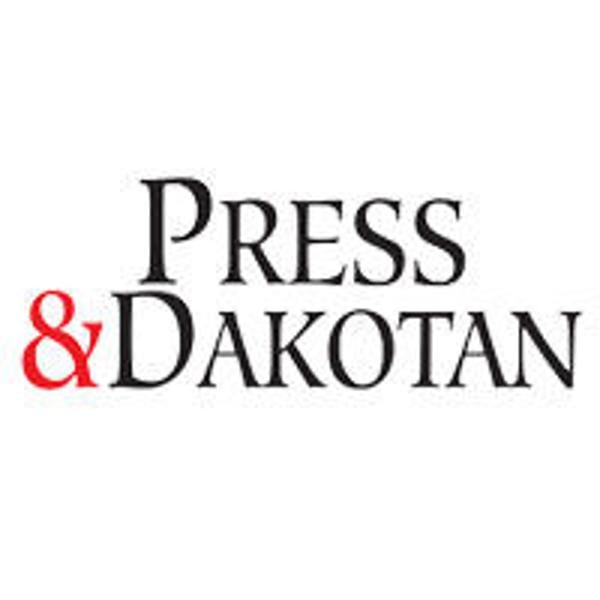 Yankton College Boards of Trustees Hold Meetings in New Home | Community
Two Yankton College Boards of Trustees were able to meet this fall for the first time at Yankton College's new headquarters, located on the third floor of the Mead Cultural Education Center in Yankton.
The Joseph and Sarah Wood Ward Alumni & Educational Center at Yankton College is coming to an end after years of researching, partnering, fundraising, designing and building to make it happen. And members of both councils were delighted to witness the final stages of the completion of their beloved alma mater.
The Alumni Advisory Council (AAB) met on September 18 and the Board of Directors (BOT) held its meeting on October 19.
Twelve members were physically present and seven participated by telephone in the Alumni Advisory Council meeting to constitute a quorum. AAB officers were re-elected for one year: President Peter O'Toole '71, Fayetteville, NC, Vice President Virgil Andersen '65, Sioux Falls, and Secretary Becky Huser '80, Sioux City, Iowa. The three-year AAB terms were renewed for Cindy Filips '65, Margaret 'Peg' Michael '76 and George Schermerhorn '74, all of Yankton, and Rand Schuft x'66, Rapid City, and Fred McGrath '75, St. Paul, Minnesota. The resignations were accepted with regret from three AAB members: Al Koliner '74, Yankton (who served 18 years), David Welch '69 and Bruce Blankley '72, both of Sioux Falls (who both served seven years). An update from the YC office was given by Executive Director Jan Garrity and BOT Chairman Lee Gass '80, Yankton, reported on the final stages of construction and plans to move to the new home. by YC. Plans were discussed for the long-awaited Yankton College all-class reunion to be held next summer, July 14-16, 2022 after twice postponing the meeting due to COVID 19. donations, Gary Ward '71, Centerville, asked for suggestions to continue the project of a commemorative coin centered on the history of the College. McGrath provided an update on the Greyhound Alumni Photo Gallery, a project to access YC's photo collection online. The next meeting of the AAB is scheduled for April 22, 2022.
Twelve board members were present either physically or via Zoom to conduct their business at the annual board meeting. The BOT officers were re-elected for one year: Gass and Sandy Gross '70, Cordova, Tennessee. The three-year BOT terms were renewed for: Gass, Dawn Jones '81, Volga, Vicki Lehrman '79, Spencer, Rand Schuft, Rapid City, All of South Dakota, and Joe Ward '66, Gainesville, FL. The 2022 calendar year budget was unanimously approved and the financial reports were submitted. The award of two honorary doctorates has been unanimously approved for Gross and Gass, who will receive their honorary honorary doctorates of letters in a ceremony to be held next summer at the reunion of all classes. An update from the YC office was given by General Manager Garrity, then Gass presented a detailed report on the final stages of construction on the third floor, drafting an occupancy agreement between YC and Yankton County. Historical Society, and plans to move to YC's new home. Ward provided an update on touchscreen development and Garrity reported on the "straight line" of development for the museum's four galleries, which will be installed and ready for display by the end of 2022. The new Yankton College Center will feature the 100-plus-year history of Yankton College and its founder Joseph Ward. Historical documents and collegiate artifacts will be on display.
A long break was granted before Ward brought forward a motion to accept the resignation of Garrity, who plans to retire after nearly 13 years as YC's executive director, effective Jan. 31, 2022. The post of director General is currently being announced and applications are being accepted. to fill the position by January 1, 2022. Garrity thanked the Board of Directors for their tremendous support and the rewarding opportunity to work for an important organization vital to the history of Yankton, Dakota State. South and beyond. Garrity has agreed to remain part-time for several months as a "resource" to ease the transition to the new location.
YC's next board meeting will be at the 2022 All Class Reunion next summer before weekend activities begin on Thursday, July 14.